Man, this weekend I have so much to do! Mainly, graduation parties!! I love the food, chatting with family friends that I haven't seen in a long time, and THE CAKE! DUH!! I'm a sucker for sweets, I am always a constant diet-fail! Anyway...what is really crazy is that the graduation parties that I am going to are for people that I used to BABYSIT!!
I cant believe it, if there is one way to make me feel old, its to attend a graduation party of a kid who's diapers I changed!!
Although high school graduation was 2006, it feels so far away though! Our graduation wasn't like the traditional graduation that one envisions...I went to a mainly all-girl school and the girls would wear white floor length gown, white elbow-length gloves, shoulders covered (we graduated in Church...typical Catholic School girl!), and with a half dozen red roses!
Kale was at boot camp during my graduation, which stunk but he made it to my college graduation (by 2 days, he got home from training just in time!)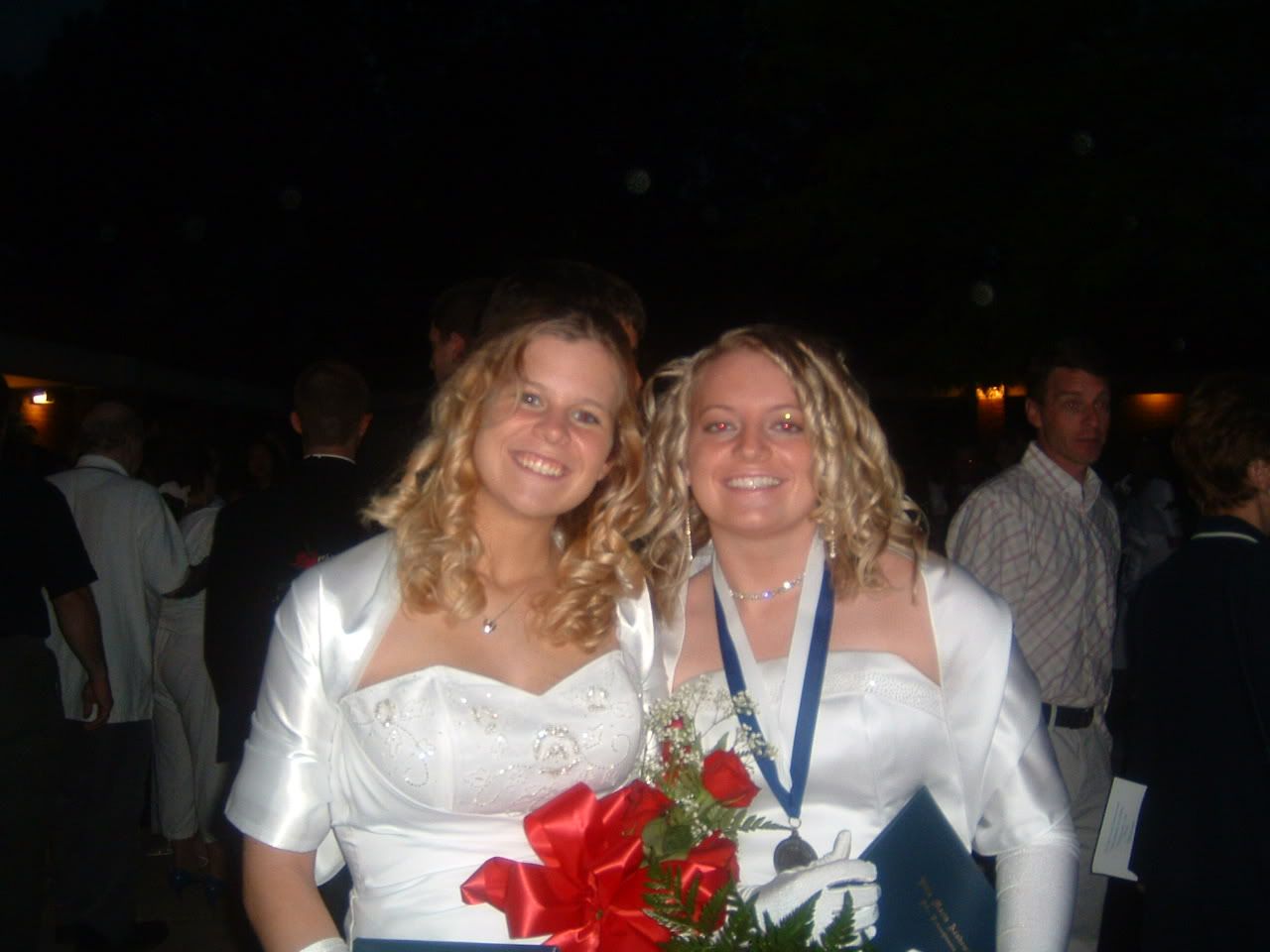 This is me and Dani- my Maid of Honor, we have been best friends since we were 3, and went to school together for 15 years!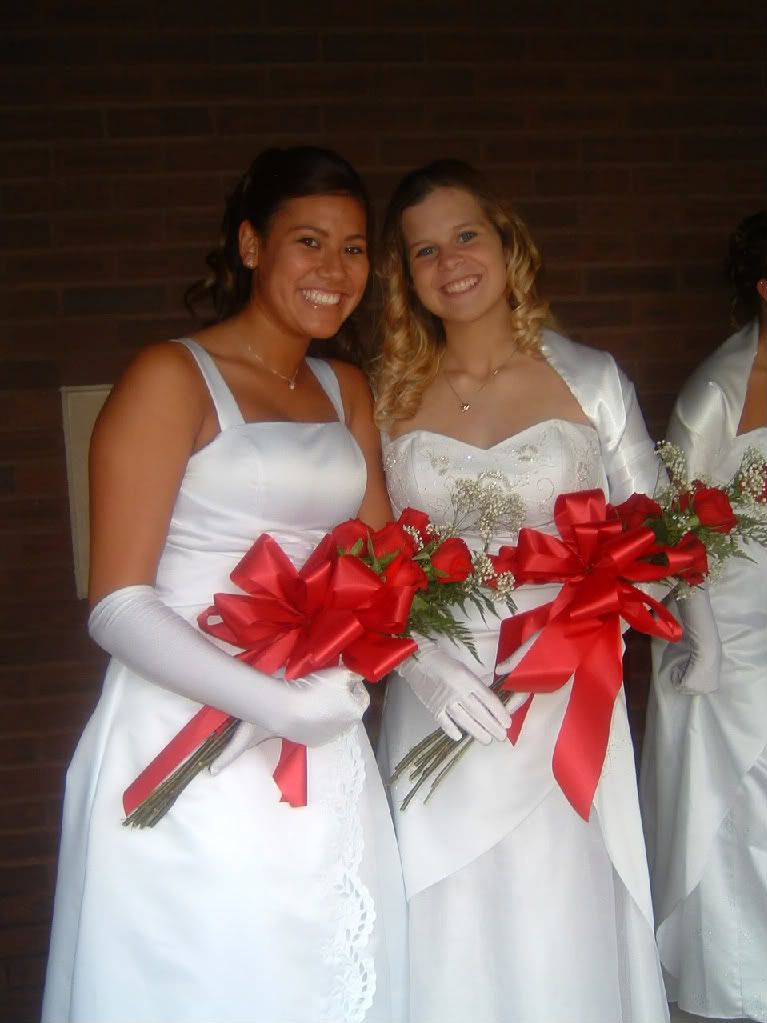 And, my other BFF since we were 3, she was also in my wedding! All ready for graduation!
Graduation from UNCW! What a great time!!!
And, so Kale doesnt feel left out...boot camp graduation! August 2006...wow, I cant believe how long ago that was!
Oh man, and this is embarrassing! This is Kale's high school graduation in 2005...he looks so young! Oh and I had the worst spray tan ever, I turned straight orange...haven't ever gone back to a spray booth!
Off to graduation party....bring on the cake! :)